About the Club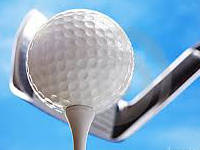 The Blue Heron Golf Club is open to men and women of all abilities and we are dedicated to an atmosphere of friendship and competitive friendly golf. You'll also find that we're one of the more active golf clubs, with a minimum of two tournaments per month and various other social activities throughout the year.
To join the club download the application, and turn in the completed form at the pro-shop. To see a list of club events, view our tournament schedule for 2015. For other golfing opportunities, the course hosts a Choose Up on non-tournament Saturdays and a weekly Wednesday Night League.
You can also check us out on FaceBook. Visit our 'Club Website' for tournament results standings & other information.